Penton PWC6-T Moulded Cabinet Loudspeaker, 6w
Brand:
Penton
ADI #:PWC6/T
Model #: PWC6/T
Name: Penton PWC6-T Moulded Cabinet Loudspeaker, 6w
PWC6/TC is BS5839 Part 8 voice alarm compliant but not EN54-24 Certified
Handles up to 6 W of RMS power
Hear every detail crisp and clear with a frequency response of 220 Hz-18.50 kHz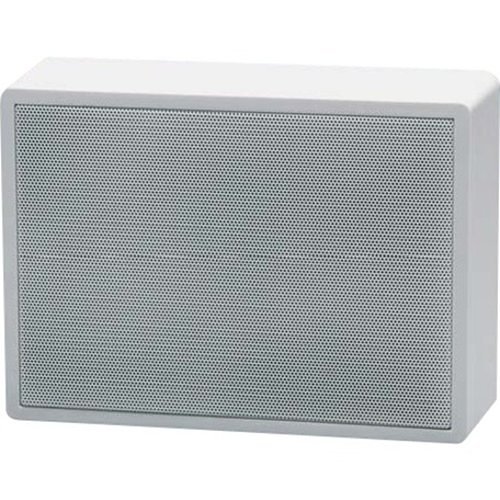 Product Overview
General Information
Our range of cabinet loudspeakers is a real innovation in design and performance. These exceptional loudspeakers are both stylish and elegant and offer a cost effective and robust alternative to the conventional wooden cabinet loudspeaker. Our standard finish is White, RAL9016, however alternative finishes are available upon request.
Designed to make installation quick and easy this makes them ideally suited for applications that require style as well as high performance such as shops, schools, restaurants, hotels, public houses, offices etc.
Main Features
PWC6/TC is BS5839 Part 8 voice alarm compliant but not EN54-24 Certified
Handles up to 6 W of RMS power
Hear every detail crisp and clear with a frequency response of 220 Hz-18.50 kHz
Efficient conduction of power with just the right amount of 8 Ohm impedance
Category : Pro AV, Pro Speakers, Commercial Audio, Products
Specifications
General Information
Product Name
Plastic Cabinet Loudspeakers
Technical Information
Maximum Frequency Response (Hz)
Minimum Frequency Response (Hz)
Audio
Maximum Frequency Response
Minimum Frequency Response
Physical Characteristics
Application/Usage
Hotel, Office, Public Building, Restaurant, School, Shopping