Securefast AEMBR012 Adjustable L Bracket
Brand:
Securefast
ADI #:AEMBR012
Model #: AEMBR012
Name: Securefast AEMBR012 Adjustable L Bracket
Mounting Bracket offers a dependable mounting solution with maximum productivity
Beautiful satin anodized aluminum finish enriches the look of your mounting bracket
Adjustable feature for maximum productivity with added dependability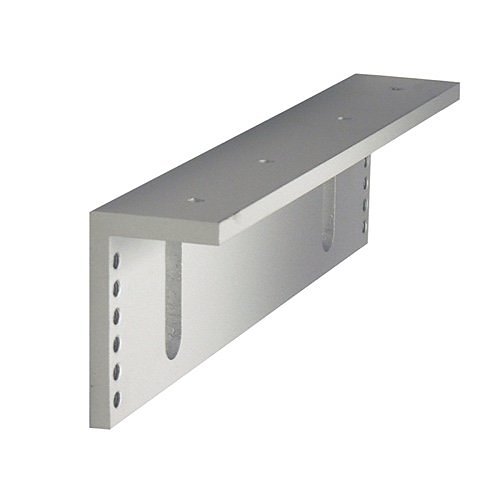 Product Overview
General Information
The Deedlock AEMBR012 is an adjustable L bracket for the superior grade 4 surface magnets AEM12100 & AEM12200. It is suitable for doors opening outwards. This bracket is used to position armature for use on the Deedlock surface magnets so it ensures a smooth reliable operation of the surface magnet lock you are using.
Main Features
Mounting Bracket offers a dependable mounting solution with maximum productivity
Beautiful satin anodized aluminum finish enriches the look of your mounting bracket
Adjustable feature for maximum productivity with added dependability
Door application/usage for maximum productivity with convenience and optimal results
Category : Access Control, Magnetic Lock Parts, Products, Locking Devices
Specifications
General Information
Product Name
Adjustable L Bracket (to Suit Outward Opening Door)
Technical Information
Physical Characteristics
Product Information
Warranty
Miscellaneous
Compatibility
Securefast DS15-010 Electro-Magnetic Lock