Securefast AEM12200 Superior Single Magnet Monitored
Brand:
Securefast
ADI #:AEM12200
Model #: AEM12200
Name: Securefast AEM12200 Superior Single Magnet Monitored
Low maintenance with no moving parts
For medium to high usage traffic applications
Certified to TS010 - Grade 4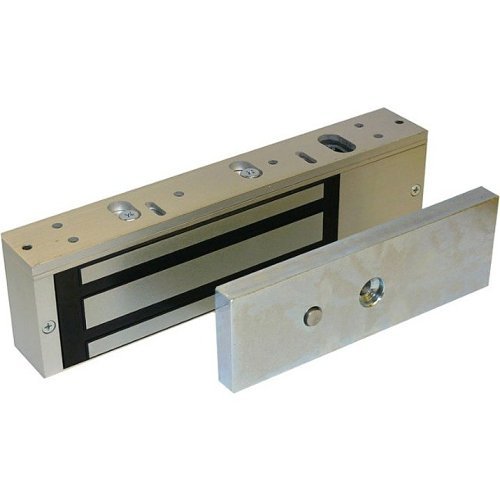 Product Overview
General Information
The Deedlock superior range of electro-magnetic locks have been fully tested to TS010:2016 and meets the requirements of grade 4 holding force. The comprehensive system of magnets are suitable for a wide range of applications on internal and entrance doors or high traffic situations.
The range includes a single electro-magnetic lock with door status monitoring.
A Z & L bracket for inward opening doors and an L bracket for outward opening doors is available.
Ideal for improved security on external security doors, as a PAS24 test requires doors to be held securely with a minimum holding force of 4.2kN.
Main Features
Low maintenance with no moving parts
For medium to high usage traffic applications
Certified to TS010 - Grade 4
Suitable for single or double doors, inward or outward opening
Kick off pin in the armature plate to overcome any residual magnetism when power to the magnet is turned off
Category : Locking Devices, Magnetic Locks, Access Control, Products
Specifications
General Information
Product Name
Superior Single Magnet (Monitored)
Technical Information
Armature Plate Depth (mm)
Armature Plate Height (mm)
Armature Plate Width (mm)
Physical Characteristics
Power Description
Product Information
Miscellaneous
Features
Dual Voltage, Monitored, No Residual Magnetism