Bell 801-DESK Standard Desk Telephone
Brand:
Bell System
ADI #:801-DESK
Model #: 801-DESK
Name: Bell 801-DESK Standard Desk Telephone
High-impact ABS plastic handset
Wide handset suitable for the elderly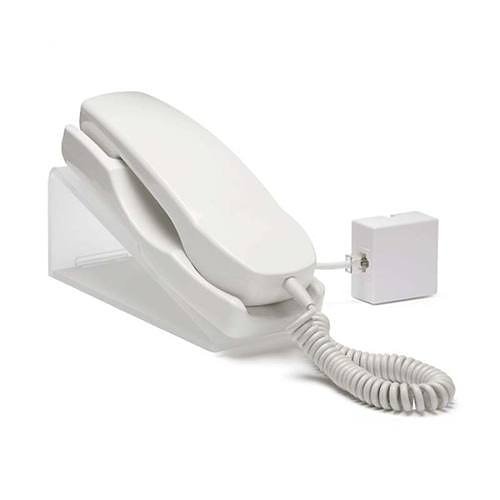 Product Overview
General Information
The model 801 is Bell Systems' original door entry telephone. It has been re-styled a number of times over the years and still maintains its classic design. The 801 telephone continues to be the most popular in the UK market owing to its exceptional reliability and economical price.
The model 801 telephone operates from both12v AC or 12v DC and is included in the standard model 900 and VRK audio door entry systems as well as the CS and CSP series of combined keypad and proximity door entry systems.
Main Features
High-impact ABS plastic handset
Wide handset suitable for the elderly
Category : Intercom Handsets, Communications, Intercoms & Telephone Entry, Products
Specifications
General Information
Technical Information
Number of Sub Stations Supported
Physical Characteristics
Power Description