Guardall W76561 W76561, DT15/100 Dual Tech Detector (Grade 2)
Brand:
Guardall
ADI #:W76561
Model #: W76561
Name: Guardall W76561 W76561, DT15/100 Dual Tech Detector (Grade 2)
15m volumetric coverage
Quad pyro detector and X-band microwave
Anti-Stealth technology™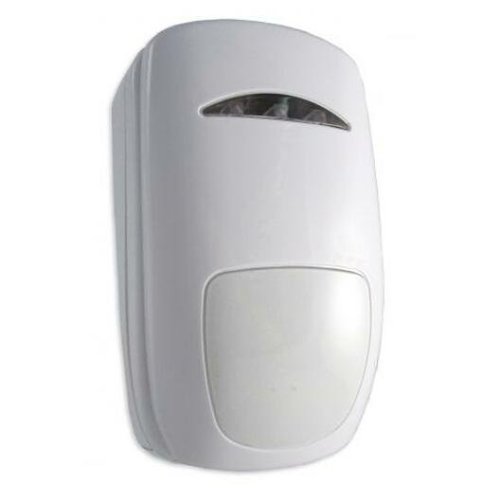 Product Overview
General Information
Performance Line- Dual Technology
The Performance Line is the line of legacy Guardall motion sensors (PQ15 and DT15 series) and both are intended for the protection of residential and commercial premises. The Guardall DT15 incorporates a highly effective X-band microwave together with well-proven PIR technology. This pairing produces a superb dual technology sensor that greatly improves false alarm immunity. Anti-stealth is a highly intelligent mode that precisely analyses microwave and PIR activity in a room and significantly improves detection in extreme conditions.

A sneak mirror is used to improve catch performance below the sensor satisfying the EN50131Grade 2, Class II standard.
It has been designed to be simple to install with three LEDs within the sensor to facilitate efficient analysis of the technologies. Incorporating unique signature recognition
for precise intruder detection, making DT15 ideal for environmentally challenging situations.
Main Features
15m volumetric coverage
Quad pyro detector and X-band microwave
Anti-Stealth technology™
Adjustment-free optics
Redesigned housing shared across platform range
Varifocal lens design
Enhanced DT processing
Enhanced DT processing
Category : Intrusion, PIR Motion Sensors, Products, Motion & Perimeter Sensors
Specifications
General Information
Technical Information
Maximum Motion Sensing Distance
Maximum Motion Sensing Distance (mm)
Passive Infrared Sensor (PIR)
Camera
Physical Characteristics
Power Description