Vestel UHM75UH83B Signage Display 75" UHD, 400nit
Brand:
Vestel
ADI #:UHM75UH83B/4
Model #: UHM75UH83B/4
Name: Vestel UHM75UH83B Signage Display 75" UHD, 400nit
Resolution: 3840x2160 (UHD)
Brightness: 400 cd/m2
Operation: 16/7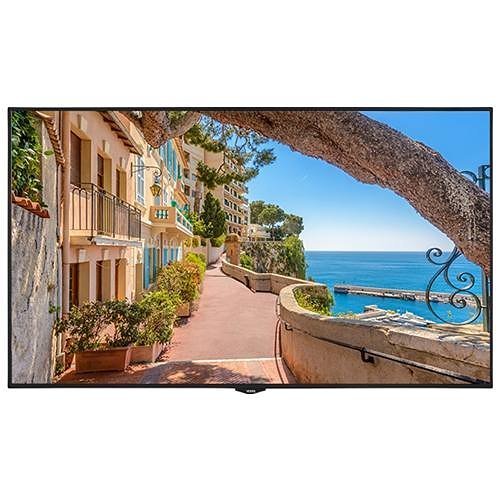 Product Overview
General Information
Crestron Connected certification complements VESTELs presence with inside the corporate, retail, government, better training and hospitality markets, all of which use expert AV controls. As those sectors hold to evolve with growing necessities for simple-to-use merchandise, seamless integration, dependable answers and community connectivity. To maximize the user experience while using external video devices such as mediaplayers, display controllers or PCs, all our devices have HDMI Wakeup feature ready to turn on/off the display by simply pluging/unplugging the HDMI cable. It is made available to set any Source on startup of the display. It can also be switched on any other signal source using scheduler and failover scenarios. This lets the users to freely control the process of their requirements allowing best user experience.
Main Features
Resolution: 3840x2160 (UHD)
Brightness: 400 cd/m2
Operation: 16/7
Bezel: 16-39 mm (T/R/L), 21-39 mm (B)
Interface: HDMI 2.0 / VGA / USB / RS232 /RJ45 / RJ12 / IR / HP / Audio / Speaker
Application Area: Retail, Restaurants QSR
Category : Commercial Displays, Digital Signage Displays, Products, Pro AV