Visonic PM30IPCAMKIT-A PowerG Wireless Camera Kit with PM30 Panel
Brand:
Visonic
ADI #:PM30IPCAMKIT-A
Model #: PM30IPCAMKIT-A
Name: Visonic PM30IPCAMKIT-A PowerG Wireless Camera Kit with PM30 Panel
2 way external PowerG wireless external 360 ceiling detector
Coverage of up to 10m in diameter, ideal for small to medium sized rooms
Long lasting value with extended battery life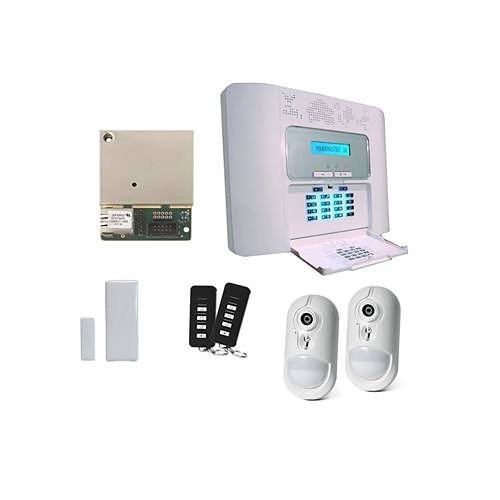 Product Overview
General Information
PowerMaster-30 G2 introduces a new era in intrusion alarm systems, literally redefining wireless home security and reliability. It is Visonic's first wireless intrusion alarm system whose control panel uses the revolutionary PowerG wireless technology. PowerG combines several field-proven, advanced wireless technologies, like those used in cellular networks and Bluetooth, with the highly reliable AES encryption method. The greatest innovation in PowerGis having these technologies operate on non-rechargeable batteries while still keeping all devices connected and online. When used in residential or commercial security alarm systems, this combination of technologies delivers the unmatched reliability, robustness and transmission range we have come to expect from modern wireless applications – this time on batteries. In addition, PowerGprovides numerous advantages for professional installers, central monitoring stations and end-users alike.
Main Features
2 way external PowerG wireless external 360 ceiling detector
Coverage of up to 10m in diameter, ideal for small to medium sized rooms
Long lasting value with extended battery life
Built-in PowerG wireless intrusion technology with two-way communication
Kit Contents - PM30 panel, 2 cams, 1 door contact and 1 Powerlink
Category : Keypads, Products, Intrusion, Alarm Control Panels & Keypads