Videofied OSX210 Outdoor Siren
Brand:
Videofied
ADI #:OSX210
Model #: OSX210
Name: Videofied OSX210 Outdoor Siren
Spread Spectrum, Videofied, Interactive AES Encrypted Wireless technology provides optimum signal integrity and security
Provides output of 100dBA at 1 meter for up three to fifteen minutes, in alarm
Transmits a check-in / status signal every 8 minutes indicating tamper state and battery status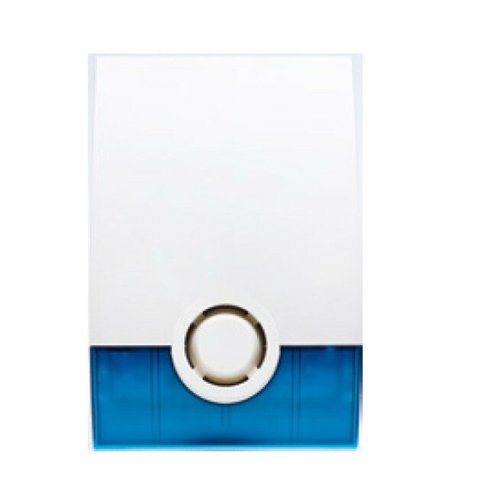 Product Overview
General Information
The Outdoor Siren OSX is a wireless and battery-powered siren designed for use with a Videofied security system. The unit transmits a check-in signal every eight minutes that includes its unique identification code, along with the tamper condition and battery status. The siren is normally installed outside of the building to warn the surroundings that an intrusion is occurring. The unit is powered by three alkaline batteries that can last four years, depending on the amount of siren/flashlight activity.
Main Features
Spread Spectrum, Videofied, Interactive AES Encrypted Wireless technology provides optimum signal integrity and security
Provides output of 100dBA at 1 meter for up three to fifteen minutes, in alarm
Transmits a check-in / status signal every 8 minutes indicating tamper state and battery status
Dual tamper provides detection for wall and cover tamper
4 LR20 1.5V Alkaline batteries last upt to four years
Category : Products, Security Sirens & Strobes, Sirens, Intrusion
Specifications
General Information
Technical Information
Camera
Physical Characteristics
Power Description
Miscellaneous