Pyronix LIGHT-CAM-BLK Wireless IP65 1080p IR 18M LED Light Camera, Black
Brand:
Pyronix
ADI #:LIGHT-CAM/BLK
Model #: Light-CAM/blk
Name: Pyronix LIGHT-CAM-BLK Wireless IP65 1080p IR 18M LED Light Camera, Black
Link with external detectors for Video Verification
Professional Installation required
Two-way speak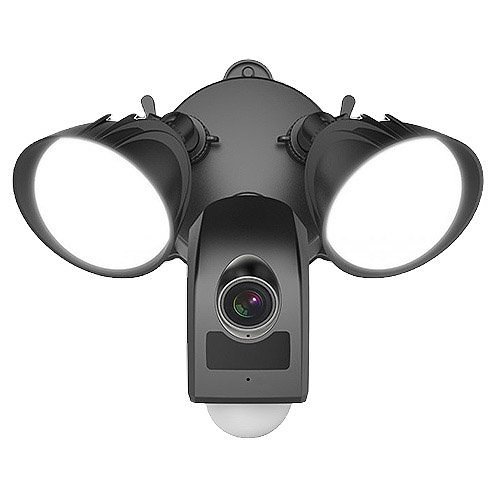 Product Overview
General Information
LightCamera
Light up dark spots and add security to outdoor areas around the house with a powerful full-HD security camera with ultra-bright lights and siren.
FULLY CUSTOMISABLE ACTIVE DEFENCE
The LightCamera hosts fully customisable detection areas to avoid false alarms and to keep an eye on the areas you need to most. This also includes customisable alarm response and motion sensitivity.
SECURITY AT YOUR FINGERTIPS
Always connected
Once someone enters the LightCamera's detection area an alert is sent to the user's smartphone along with snapshots of the activity. This allows the user to visually verify before having the option to manually activate the alarm.
POWERFUL ULTRA-BRIGHT LIGHTS
Put intruders on the spot
Equipped with dual lights that produce a powerful combined brightness of 2500 lumens, the LightCamera will be sure to stop any intruders in their tracks
FULL HD NIGHT VISION
Always on guard
The LightCamera utilises invisible IR light to deliver optimum and discreet coverage of outdoor spaces up to 18m, even in complete darkness.
BUILT TO BRAVE ANY WEATHER
Strong and durable
With an IP65 weatherproof rating, the LightCamera is capable of withstanding severe weather conditions. It is dust tight and even protected against projected water.
Main Features
Link with external detectors for Video Verification
Professional Installation required
Two-way speak
Built-in siren
Full-HD 1080p video
Two bright LED lights
Automatic day/night mode
Built-in IR light, range up to 18m
IP65 dust and water protection
Micro-SD card compatible
Category : Smart Home, Smart Security Cameras, Products
Specifications
Physical Characteristics