Optex BXS-AM BX Shield Outdoor Curtain PIR Detector with Anti-Masking
Brand:
Optex
ADI #:BXS-AM
Model #: BXS-AM
Name: Optex BXS-AM BX Shield Outdoor Curtain PIR Detector with Anti-Masking
Hardwired curtain PIR up to 12m per side with anti-masking
Completely independent detection setting per side
Versatile and easy-to-install design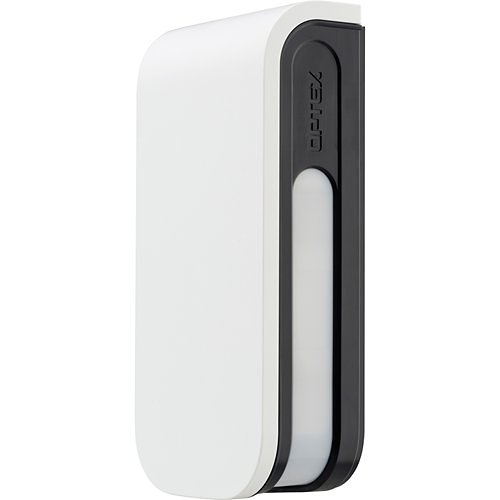 Product Overview
General Information
Independent left/ right motion detection CCTV connection. The outdoor motion sensor's detection range, sensibility and alarm output can be set independently on the left and the right. The detection distance can easily be set at 2.5m, 3.5m, 6m, 8.5m to 12m on each side, the sensitivity can be set from low to extremely high, detecting only 1 degree Celsius temperature difference. The BX Shield can be easily connected to a fixed dome CCTV camera to send visual alarm when people are entering in the immediate boundary of the premises.
Versatile design. The BX Shield curtain sensor has been designed with the user in mind. A 90 degree unlocking system allows easy access to the settings area, a spirit level help fixing the sensor straight. A black and silver face covers are available as option making the look of the outdoor curtain sensor easy to blend with its environment.
Four PIRs in one sensor for best reliability. Why two PIR in each side ? to make sure we offer the best performance needed in outdoor environment. On each side, the BX Shield motion sensor features two passive infrared beams one pointing towards the floor and one pointing away from the sensor, both beams need to trigger to confirm the detection: this system allows to ignore small to middle size dog animals and detect only people.
Main Features
Hardwired curtain PIR up to 12m per side with anti-masking
Completely independent detection setting per side
Versatile and easy-to-install design
Four PIR technology, two on each side
Completely independent detection setting per side
Scope of detection area up to 40ft on each side, 80ft total (12m/24m)
Category : Intrusion, Products, PIR Motion Sensors, Motion & Perimeter Sensors
Specifications
General Information
Product Name
BX Shield BXS-AM Motion Sensor
Technical Information
Maximum Motion Sensing Distance
Maximum Motion Sensing Distance (mm)
Passive Infrared Sensor (PIR)
Camera
Physical Characteristics
Power Description
Miscellaneous