3E 3E0669-1 Euro Profile Keyswitch
Brand:
3E Security
ADI #:3E0669-1
Model #: 3E0669-1
Name: 3E 3E0669-1 Euro Profile Keyswitch
Flush
1 gang
Requires single euro profile cylinder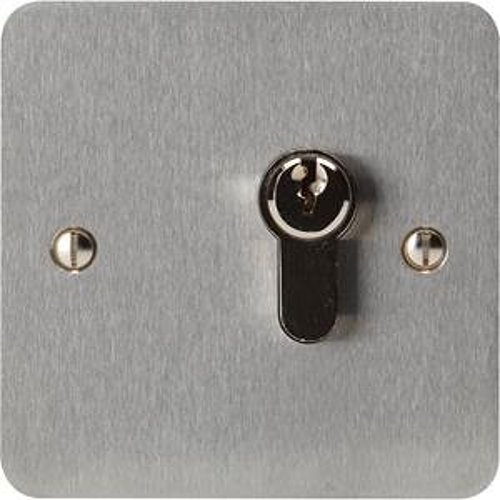 Product Overview
General Information
3E Security, 3E0669-1, Euro Profile Cylinder (Not Supplied) Keyswitch 2 Position Maintained Single Pole 2 x N/O, 2 x N/C, 2 x Common circuit - Satin Chrome Key operated switches provide a secure means of switching. They prevent the unauthorised activation or deactivation of restricted systems. The range includes both momentary and maintained versions, from economic cylinders to the most secure, the range is comprehensive and will accommodate numerous switching applications. Keyswitches are available in a variety of contact configurations and switch positions. All products are available with LED indication.
Main Features
Flush
1 gang
Requires single euro profile cylinder
Category : Locking Devices, Key Switches, Products, Access Control
Specifications
General Information
Product Name
Fireman's Override Dropkey Switch Flush SSS
Physical Characteristics