Bell 340C 12V DC 1.5 Amp PSU
Brand:
Bell System
ADI #:340C
Model #: 340C
Name: Bell 340C 12V DC 1.5 Amp PSU
Wall-mounted
Stylish Bellini range
Nominal Output: 12V DC @ 1A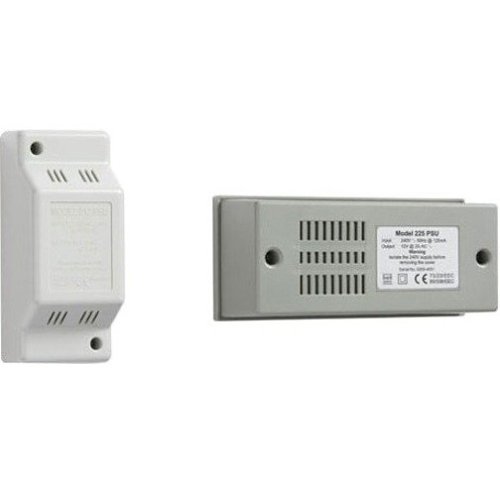 Product Overview
General Information
A wall-mounting fused 12v DC regulated power supply rated at 1.5 Amp for use on DC door entry systems and our Access Control systems. It can also be used for directly powering failsafe and continuously rated lock releases. Compliant with EN60950.Dimensions: H = 140mm, W = 60mm, D = 53mm.
Main Features
Wall-mounted
Stylish Bellini range
Nominal Output: 12V DC @ 1A
Category : Power Products, Power Supplies, Access Control, Products
Specifications
General Information
Technical Information
Physical Characteristics
Miscellaneous
Compatibility
DC Door Entry Systems
Access Control Systems