TDSi 2920-3001 White 4k MIFARE Classic Card
Brand:
TDSi
ADI #:2920-3001
Model #: 2920-3001
Name: TDSi 2920-3001 White 4k MIFARE Classic Card
Classic, Plus and DESfire EVI card times available
Industry Standard Card – Allows multiple use over and above Access Control, for example student information
Plain surface for printing – Provides option for custom printing of own artwork, either on-site or via bureau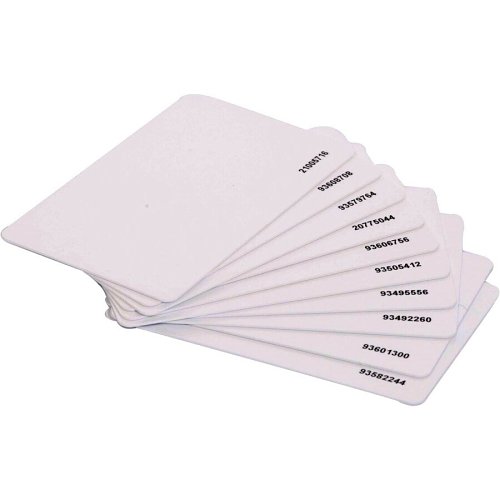 Product Overview
General Information
Available in various memory sizes, TDSi smart cards carry the latest advanced antenna and assembly technology, which is suitable for a wide range of applications. This includes access control, time & attendance, biometric template storage, cashless vending, library systems, membership cards and identification. We can supply smart cards pre-programmed or blank.
Main Features
Classic, Plus and DESfire EVI card times available
Industry Standard Card – Allows multiple use over and above Access Control, for example student information
Plain surface for printing – Provides option for custom printing of own artwork, either on-site or via bureau
Category : Access Control, Smart Cards, Products, Credentials
Specifications
General Information
Product Name
MIFARE Classic Smart Cards
Media Types & Handling
Physical Characteristics
Product Information
Miscellaneous