TDSi 2920-3000 White 1k MIFARE Classic Card
Brand:
TDSi
ADI #:2920-3000
Model #: 2920-3000
Name: TDSi 2920-3000 White 1k MIFARE Classic Card
Various card types available - Classic, Plus and DESfire EV1.
Industry standard cards allows multiple use over and above access control, for example student information.
Plain surface for printing provides option for custom printing of own artwork, either onsite or via bureau.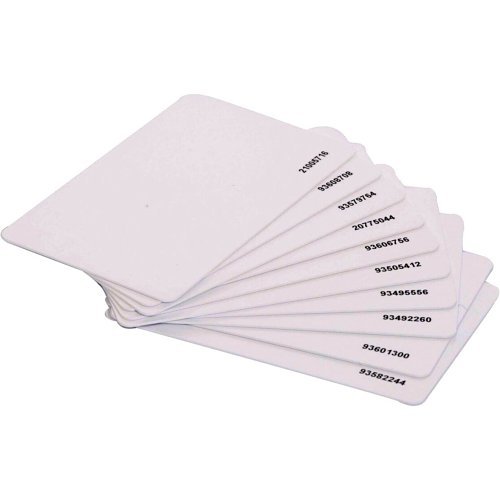 Product Overview
General Information
Available in various memory sizes, TDSi smart cards carry the latest advanced antenna and assembly technology, which is suitable for a wide range of applications. This includes access control, time & attendance, biometric template storage, cashless vending, library systems, membership cards and identification. We can supply smart cards pre-programmed or blank.
Main Features
Various card types available - Classic, Plus and DESfire EV1.
Industry standard cards allows multiple use over and above access control, for example student information.
Plain surface for printing provides option for custom printing of own artwork, either onsite or via bureau.
No battery required offering unlimited reading.
Increased security utilises the latest crypto or AES encryption
Migrate from serial to sector for increased security.
Control your own security with the MIFARE programmer which allows you to configure your own cards, including sector and keys
Category : Access Control, Credentials, Smart Cards, Products
Specifications
General Information
Product Name
MIFARE Classic Smart Cards
Media Types & Handling
Memory
Physical Characteristics
Product Information
Miscellaneous