Comelit PAC 21081 Token Proximity Key Fob, Comelit PAC Marking, Red
Brand:
Comelit PAC
ADI #:21081
Model #: 21081
Name: Comelit PAC 21081 Token Proximity Key Fob, Comelit PAC Marking, Red
Requires no batteries
Uniquely coded, IP67 rated sealed proximity token
Token Outer Construction Double sealed ultrasonic welded ABS plastic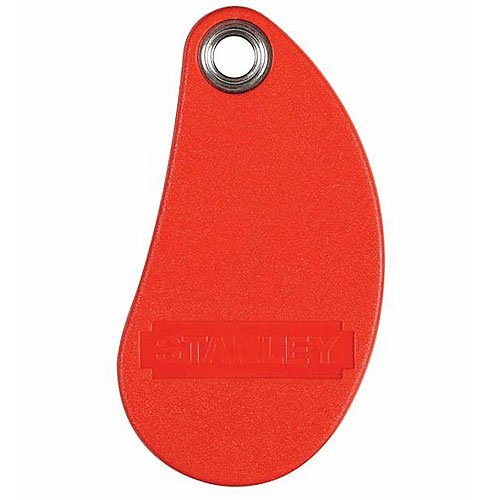 Product Overview
General Information
Our policy is to continually improve all our products, and we believe in giving our loyal customer base high quality, well designed product suited for today's demanding security needs.At Comelit we have developed a complete family of I.D. tokens and cards for use in various environments, from harsh industrial areas, large residential housing projects, and commercial offices, and we are very proud to announce a new edition to our growing family.The new Comelit proximity tokens are ergonomically designed and are available in a variety of distinctive colours for easy identification or personal preference.The new shape tokens are fully interchangeable with our existing token range, and are compatible with the following readers:PAC, Easikey, Oneprox and GDX IndigoThe attractive shape, choice of colours and robust material is only the beginning of this exciting new product introduction, with every token being produced using highly sophisticated processes, such as ultrasonic welding to close the housing, and special potting protection of the electronic unit, thus ensuring a highly reliable product. Don't be fooled by inferior alternative's, if they are not potted they won't last.As an alternative to the traditional door key, Comelit's proximity ID tokens are used by millions of people as an easy and reliable means of gaining access to their homes, communal entrances, places of work and other secured access points such as carpark barriers and turnstiles.Comelit tokens can be programmed into our award winning PAC or GDX residential and commercial access control systems, so that the user's movement can be monitored and the building protected.The token need only be held near a door reader for the code to be read and access will be granted or denied in less than a second. And of course, if a Comelit token is lost or stolen, it is easily replaced. Lost tokens can be deleted from the access control system very easily.
Main Features
Requires no batteries
Uniquely coded, IP67 rated sealed proximity token
Token Outer Construction Double sealed ultrasonic welded ABS plastic
Category : Access Control, Credentials, Key Fobs, Products
Specifications
General Information
Manufacturer
Stanley Security Solutions, Inc
Physical Characteristics
Miscellaneous
Compatibility
Compatible
Readers:
PAC
Easikey
Oneprox
GDX Indigo