AXIS S3008 8-Channel 160Mbps 4TB HDD NVR, 8-PoE
Brand:
AXIS Communications
ADI #:02046-003
Model #: 02046-003
Name: AXIS S3008 8-Channel 160Mbps 4TB HDD NVR, 8-PoE
Compact recorder with integrated PoE switch
Easy to install and operate
Surveillance-grade hard drive 2, 4 or 8 TB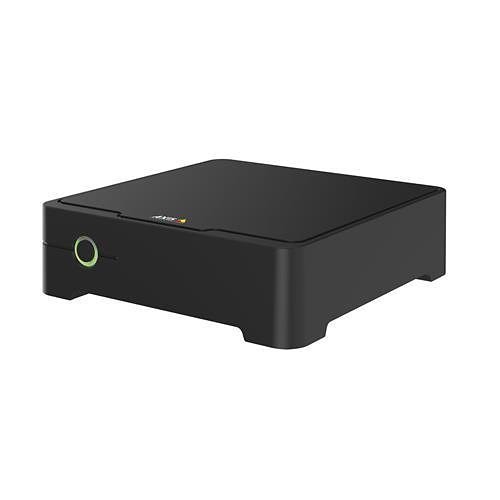 Product Overview
General Information
AXIS S3008 Recorder is a compact recorder with integrated PoE switch. It allows you to connect up to 8 cameras and supports the wide Axis product portfolio.
Reliable and secure
AXIS S3008 provides reliable recording thanks to the surveillance-grade hard drive. This high-performance recorder offers gigabit uplink for video recordings in ultra-high definition. And, because the recordings are encrypted, you can be sure your data is protected. The recorder includes a USB port for export of video. Plus, for enhanced cybersecurity, you can easily access your footage from anywhere with the Axis Secure Remote Access technology. Furthermore, this recorder comes with a 3-year warranty and optional 2-year extended warranty, so you can depend on first-class quality, reliability and support from Axis all the way.
Unbeatable Axis quality
AXIS S3008 is extensively tested with our wide range of quality products to provide you with an affordable, end-to-end solution with unbeatable reliability. All hardware components, including the PoE switch and surveillance-grade hard drive, are validated to meet the demands for reliable ultra-high definition surveillance. This easy-to-install solution provides you with everything you need to help ensure every installation is trouble-free.
Easy to expand
A solution with AXIS S3008 is easily adapted to your business, and seamlessly expands as your needs grow. You can add additional recorders and other Axis devices to your installation. For instance, it's possible to add network speakers to communicate with staff and deter intruders or network video door stations for audiovisual identification and remote entry control.
AXIS Site Designer
Makes it easy to design any surveillance system, plan camera placement on a map and generate a quotation in your bill of materials in minutes.
Get to know Axis end-to-end solutions
Learn how simple it is to protect a business with a complete, end-to-end security solution from Axis.
Main Features
Compact recorder with integrated PoE switch
Easy to install and operate
Surveillance-grade hard drive 2, 4 or 8 TB
Category : Recording Devices, Products, Video Surveillance, NVRs
Specifications
General Information
Technical Information
Video Formats
H.264 (MPEG-4 Part 10/AVC), H.265 (MPEG-H Part 2/HEVC)
Camera
Interfaces/Ports
Network & Communication
Physical Characteristics
Power Description
Storage
Hard Drive Capacity (Byte)
Warranty
Miscellaneous
Package Contents
S3008 Recorder
AXIS Mains Adapter 48V DC 90W (01508-001)
Installation Guide